Welcome to The Calico Cow!
We are a quilt shop located in the beautiful interior Alaska city of Delta Junction.
Delta Junction is at the end of the Alaska Highway, and about 100 miles southeast of Fairbanks, at the junction of the Richardson and Alaska Highways.
We are located at 1407 Grizzly Lane (directly behind Granite View Sports and Gifts) within walking distance of the Delta Junction Visitor Center.
We would love to have you come and visit on your next trip through Delta Junction - it will be worth your time!
Let us know if you'd like to be on our email list, and we'll keep you posted on recent happenings, classes, sales, and new items in the store.
Specializing in top-quality 100% cotton fabric
Convenient location, 1407 Grizzly Lane, directly behind Graniteview Sports and Gifts
Phone orders welcome
Classes available
Lots of Alaskan fabrics, flannels, extra-wide backing fabrics, Minky and much more.
Row by Row Experience participant 2016, 2017, 2018, 2019, and soon...2020!
We accept Visa, MasterCard and Discover only, in the store:
Order processing on the website is through PayPal.

The Calico Cow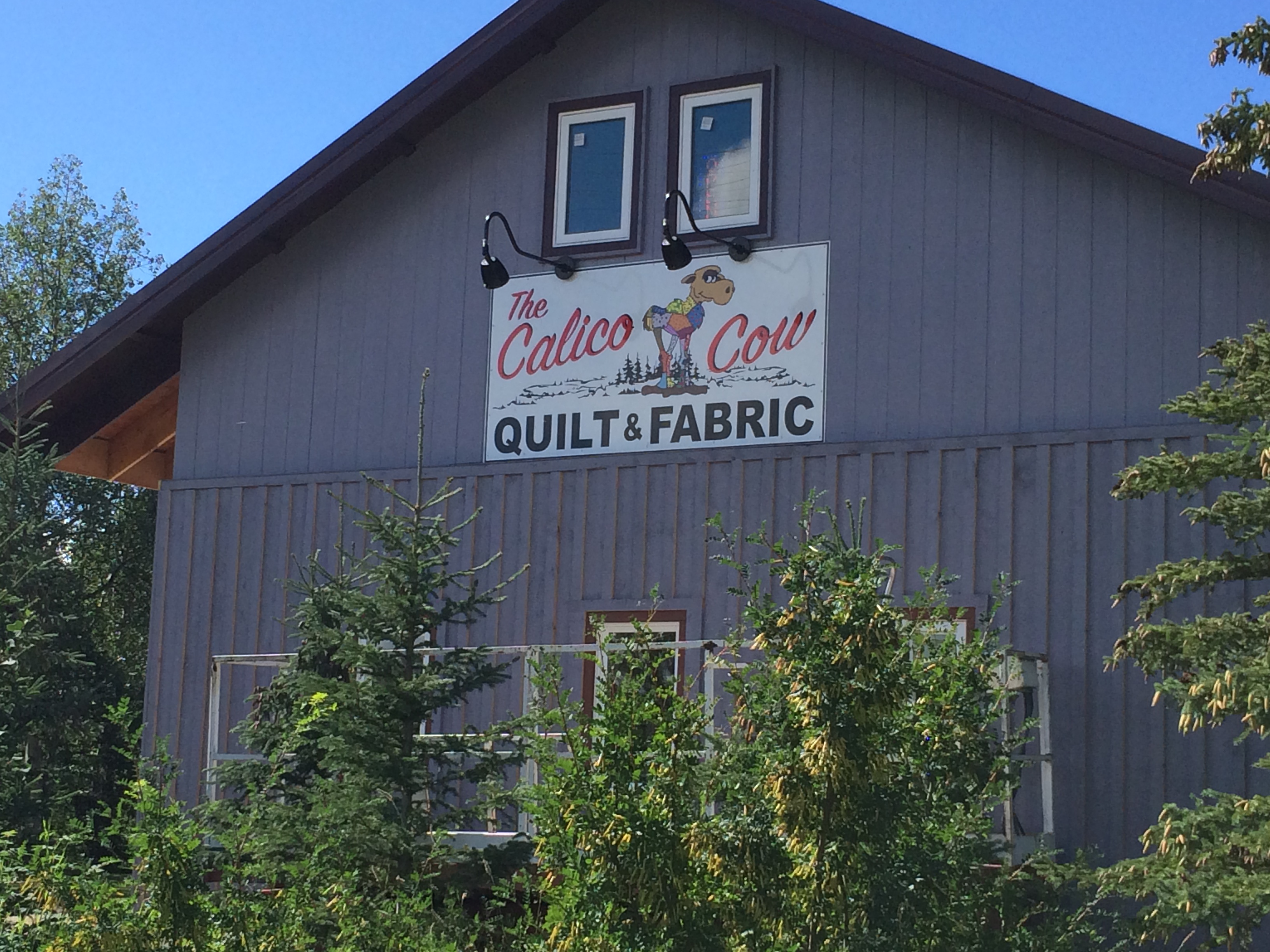 Located directly behind Graniteview Sports and Gifts, across the Highway from the Visitor's Center
The Calico Cow supports Delta Junction's Forget-Me-Knot Quilter's Guild events. There is a craft day on the second Saturday of every month from 10:00 to 2:00, and a business meeting preceding that at 9:00. These meetings take place at the First Baptist Church, Delta Junction; call if you need directions.